Hello Curls, Farewell Frizz!
Want to say "hello" to your curls, and "farewell" to your frizz – Aveda Be Curly hair products can help you do just that!
DIY – Hipster Chic Double Braids
The Double French
Ramp up your braids and double up. Pull outwards on each french braid for a loosened style. Make it look as though you've walked a couple laps around the festival grounds! Pet peeve: Unless you have a cute scrunchy, hide that elastic band with a strand of hair. A nasty hair-tie could potentially throw off your whole hipster-chic vibe and we can't have that!
Source: Chictopia
HAIR – Red, White, and Blue!
How do you celebrate the 4th of July? Maybe add a little flair to your hair – like these lovely ladies?
Rihanna with her Red!
Christina with her White!
Katy with her Blue!
Using Aveda Men Pure-Formance Grooming Clay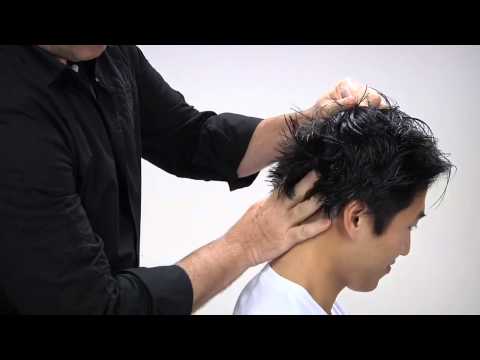 Men, would you like some tips on how to create styles in your hair? Stop by and visit us at Rizzieri Studio Salon at Voorhees Town Center (former Echelon Mall). 
AVEDA DIY – Create Effortlessly Smooth Hair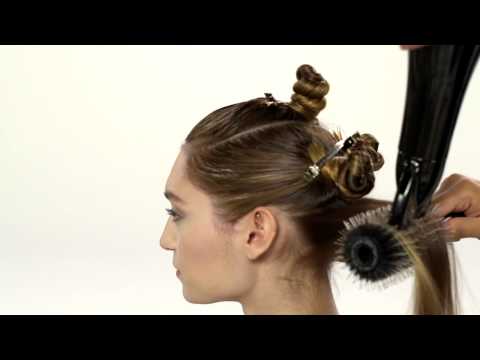 Do you wonder the secret to that smooth and sultry look? Effortlessly Smooth hair is a salon look you can create yourself at home with the right Aveda products and techniques. In this video Allen Ruiz shows you how.
AVEDA – DIY Wet Chignon

Are you looking for that sleek runway look? Wet Chignon is a salon look you can create yourself at home with the right Aveda products and techniques. In this video Allen Ruiz shows you how.
DIY – Create Beachy Waves At Home
Beachy Texture is a salon look you can create yourself at home with the right Aveda products and techniques. In this video Allen Ruiz shows you how.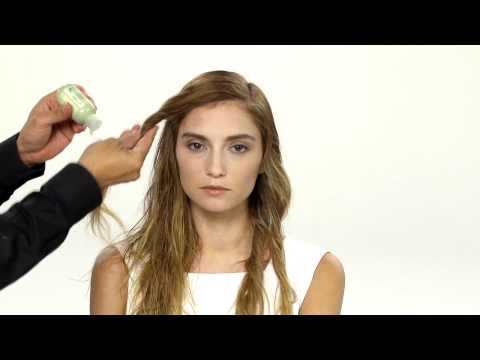 Aveda – DIY Dreamy Braids
Are you looking for an easy way to braid dreamy braids in your hair like you see on the runway and the magazines?  Search no more, Aveda has an easy tutorial to follow to create that look at home.
Let us know how your braids turned out?  Share your pictures with us!!
DIY – Music Festival Hair
photos by angelaandithyle.com post designed by kristin ess
You know how much great content we find on The Beauty Department Blog.  We found this perfect little spring/summer look.  It's perfect for concerts and music festivals, on top of that, it's super easy to do.  Here's the tutorial below!
Music festivals like SXSW, Coachella + Bonnaroo not only bring out the serious sound, but the serious style as well. We've seen more types of braids at these festivals than we even knew existed. Our current favorite is this mamma jamma right here. It's just a regular braid, but instead of taking 3 equal sized pieces like you do in a normal braid, you just make one piece smaller than the other 2. You can see how one section is smaller in the braid if you look closely at the top photo.
Luckily, Jaclyn Johnson, from the blog somenotesonnapkins.com, was kind enough to lend us her lovely locks. We did 3 of these braids to create a little cluster and tied each of them off with small clear elastics. We think doing a few of these in back makes wearing your hair half up so much more interesting! And since you'll find yourself standing in the middle of a bazillion people at any given time, you'll be giving the person behind you something fabulous to look at!
Why it's great for a music festival: it's totally texture friendly, so dancing + swinging this hair do everywhere is highly encouraged!
DIY – Asymmetrical Twist
credit to ModCloth
The side-swoop bun can be as polished or imperfect as you want it to be, just gather a rat tail comb, teasing brush, hair elastic, and bobby pins.
1. Using your rat tail comb, section off a portion of hair at the crown of your head.
2. Holding your hair with one hand, take your teasing brush and gently tease the sectioned off portion of hair.
3. Release your teased hair and — with your brush — gently blend it back with the rest, making sure not to flatten the body you've created. Now, gather it into a low side-ponytail.
4. Start twisting your hair away from you.
5. Twist your hair into a bun, tucking the ends under when you finish.
6. Grab those bobby pins and start pinning everything in place.
7. Depending on how polished you want your bun to be, pin until you can't pin any more!